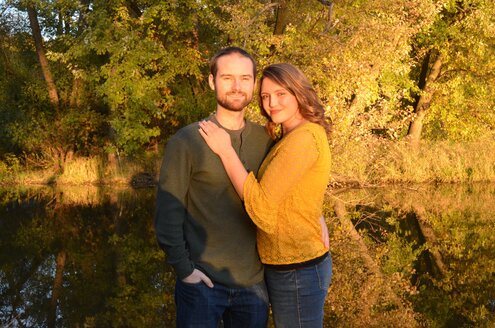 Pastor Justin and his wife Molly, have been with the church since October of 2019. Pastor Justin graduated from Moody Bible Institute with his BA in Pastoral Ministry and from Moody Bible Seminary with his Masters in Pastoral Studies.
Molly also graduated from Moody Bible Institute with her BA in Elementary Education and is currently working on her Masters in Bio Ethics at Trinity International University. Molly works as Pro-Life and Pro-Family Lobbyist in Springfield at the state legislature with various groups such as Illinois Right to Life and Pro Family Alliance.
Justin and Molly have one child and enjoy reading in their favorite coffee shops.
You can reach Pastor Justin here justinrumley@yahoo.com